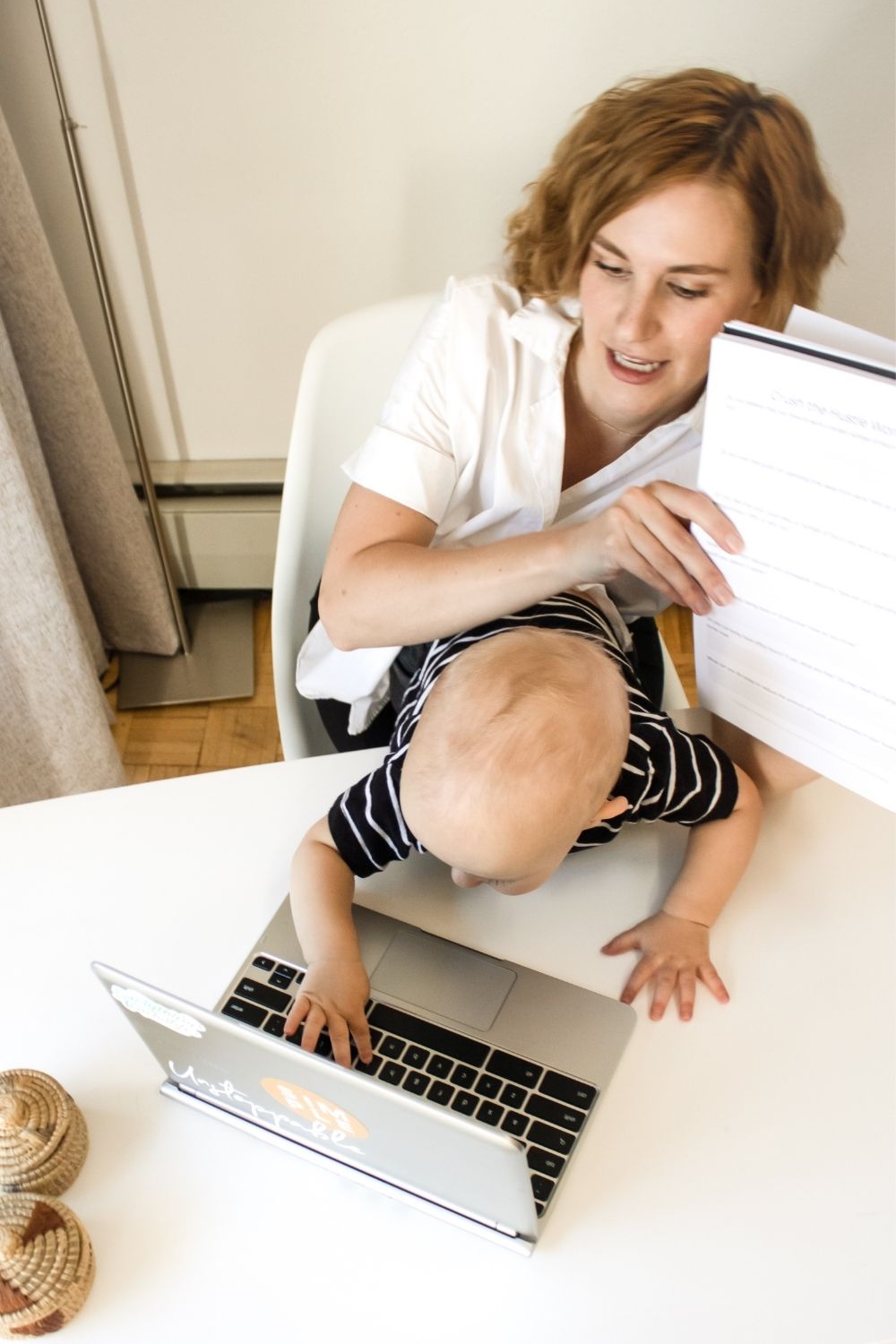 Raise your hand if any of this sounds familiar:
✋ You don't have a clear vision for the future of your business--or life. You think you know what you should be doing, but don't feel fulfilled.
✋ You're busy, but not productive, you're working hard and putting in long hours but you feel like you're treading water.
✋ You're sick of working when you want to be spending time with your family, traveling the world, or just out of your damn inbox.
✋ You're not sure what your next step should be, but you're ready for REAL answers. You're tired of wasting time, money, and energy on methods that deliver ZERO results.
What if there was a shortcut to reaching your business goals and creating the life you want?
Spoiler alert: there is!
You're invited to join:
The Out of Office Entrepreneur Club
The Club is the fastest path to spending more time out of office. This annual membership for over-worked creative entrepreneurs is jam-packed with time saving resources.
The Club is everything you need to discover what success means to you and cut your work hours in half.
This isn't a cookie-cutter course, it's a tailored collection of training and tools to take you from overwhelmed and over-complicated to simple and successful, with a focus on cutting your work hours so you can spend more time out of office.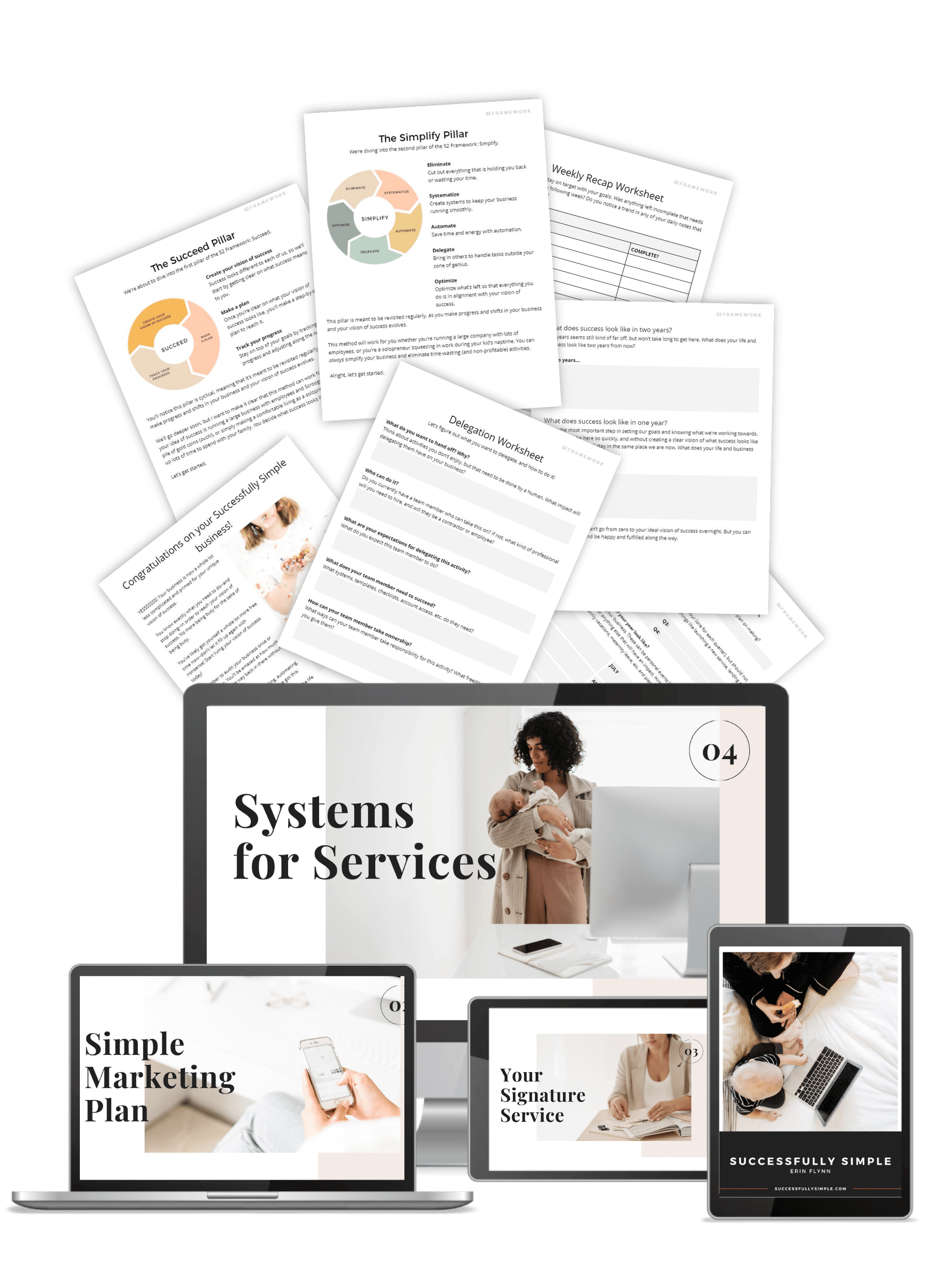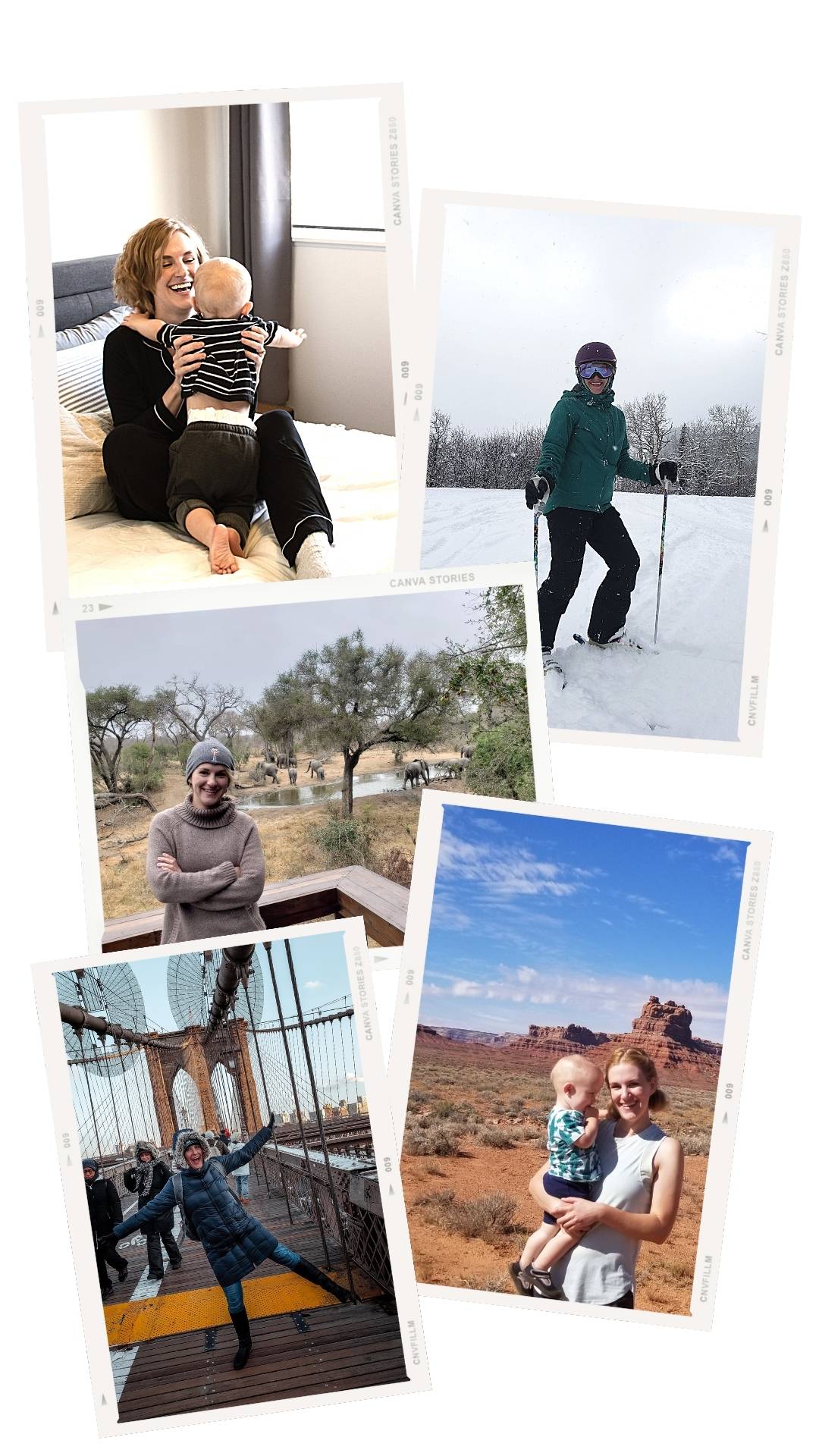 This could be your life after joining the Club:
🎉 You have clarity in what you want out of your business and life. And it's not what your parents or internet gurus told you you should want. It's what YOU decided you want.
🎉 You are no longer treading water--you're moving! You are making regular, trackable progress toward your goals. 
🎉 You've cut your work hours to 20 hours a week, or less! Freeing up time for you to spend with your family or traveling (or both!).
🎉 You know exactly what you need to do next in order to create the life and business you want.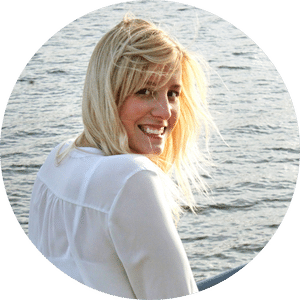 The Out of Office Entrepreneur Club completely redefined how I do business!
I joined the Out of Office Entrepreneur Club as an unsure entrepreneur looking to expand my small social media company. While I believe myself to be an organized and goal-oriented person, I in no way expected the Club to completely redefine how I do my business.
Erin helped me to clarify important pieces of my brand, set clearly defined goals, and reach them. I cannot say enough about the Out of Office Entrepreneur Club and all that it offers.
- Amy Riordan
The Out of Office Entrepreneur Club Includes...
The Club is more than a course, it's a step-by-step framework design to save you time.
The total value of the Club is $1182+, but is available as an annual membership for just $197/year
With your annual membership you'll...
1. Get clarity on what you want your business to do for you
The Successfully Simple Framework ($97 Value) is a fluff-free, actionable digital and printable workbook is designed to help you cut through the clutter in your business and focus on the activities that deliver real results.
The Successfully Simple® Framework will help you...
Gain clarity on exactly what you want out of your business and life
Create a solid, achievable plan to reach your goals
Track your progress and easily see where you're struggling and excelling
Find your biggest time-wasting activities (and offers!) so you can get them off your plate
Identify your best and most profitable activities and offers so you can focus your time and energy on what will give you the best results
Save time so that you can spend less time in front of your computer and more time enjoying your life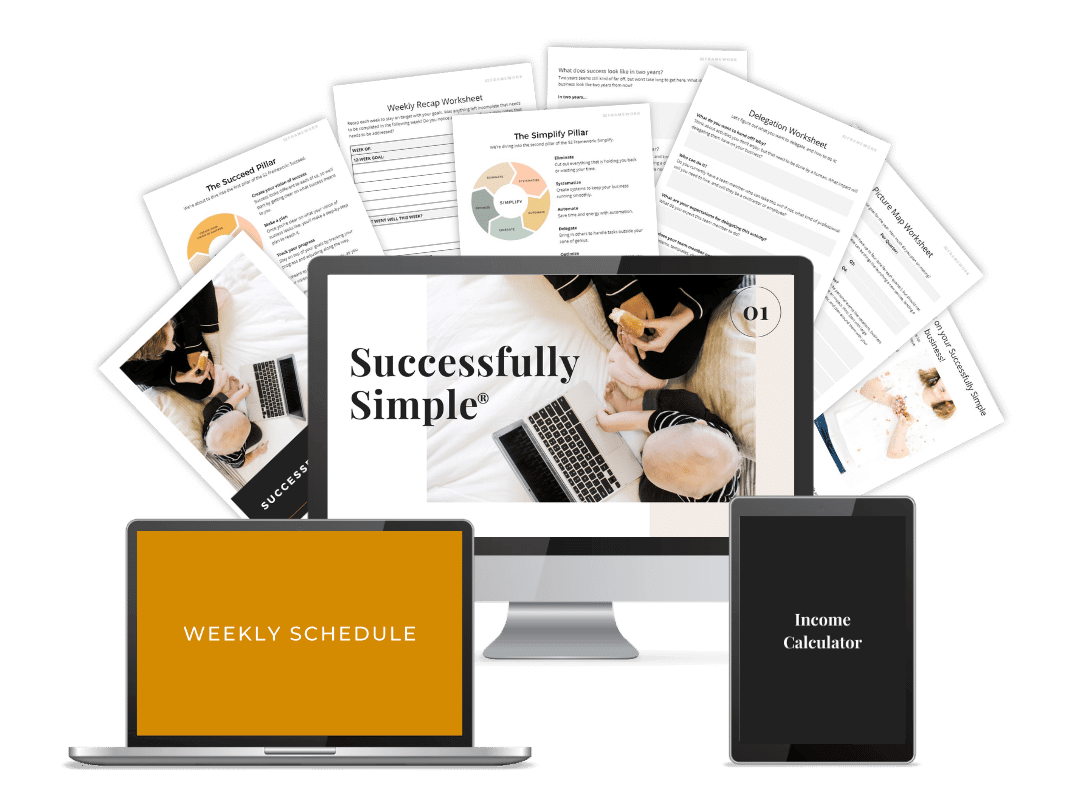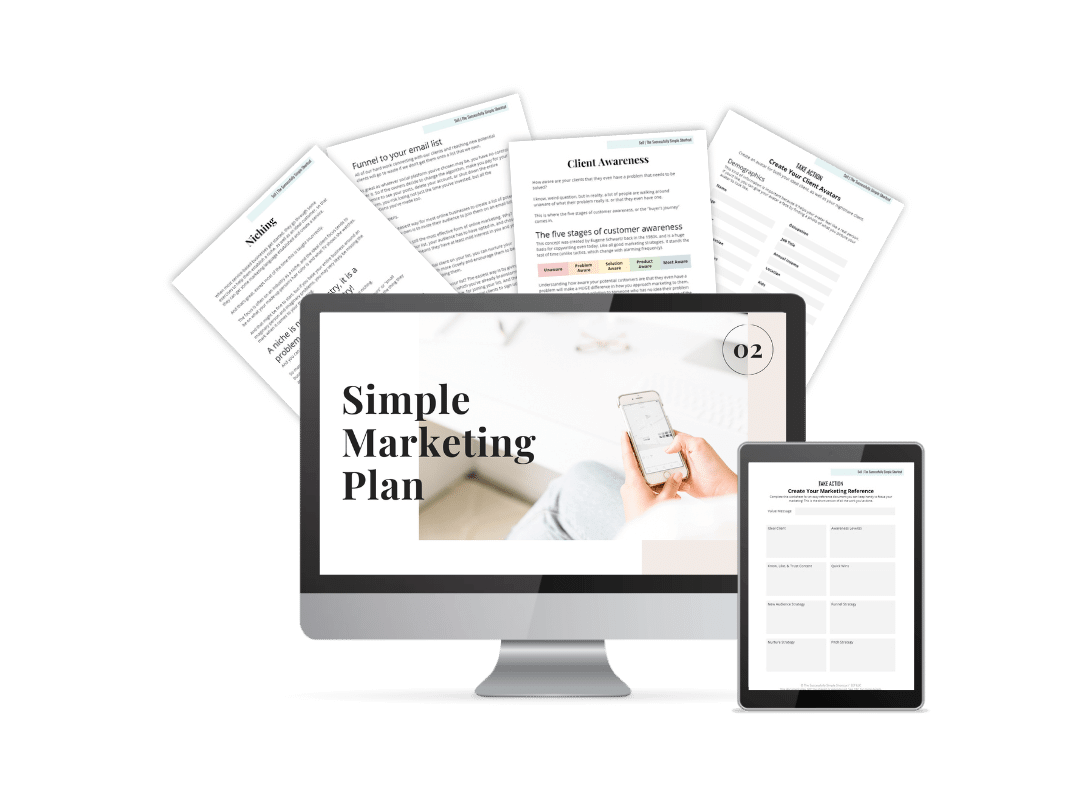 2. Create a simple marketing plan (that you can stick to)
Simple Marketing Plan ($97 Value) is an actionable marketing plan that takes the stress out of marketing your creative business.
The Simple Marketing Plan will help you...
Establish a profitable niche
Understand client awareness and how to target potential clients at different stages
Create a strong marketing message
Find your audience so you can meet them where they are
Make a time-saving marketing reference sheet that you can use to stay on-track with your marketing and simplify your marketing activities
3. Design a profitable signature service
Your Signature Service ($297 Value) is designed to help you simplify your offerings to save time in your business while commanding premium prices.
Your Signature Service will help you...
Structure both one-off and recurring revenue offerings that work with your vision of success
Design a profitable service stack to maximize your profits with each client
Package your services in a way your clients can't wait to buy
Write a service sales page that sells
Save time by simplifying your marketing, systems, and offerings.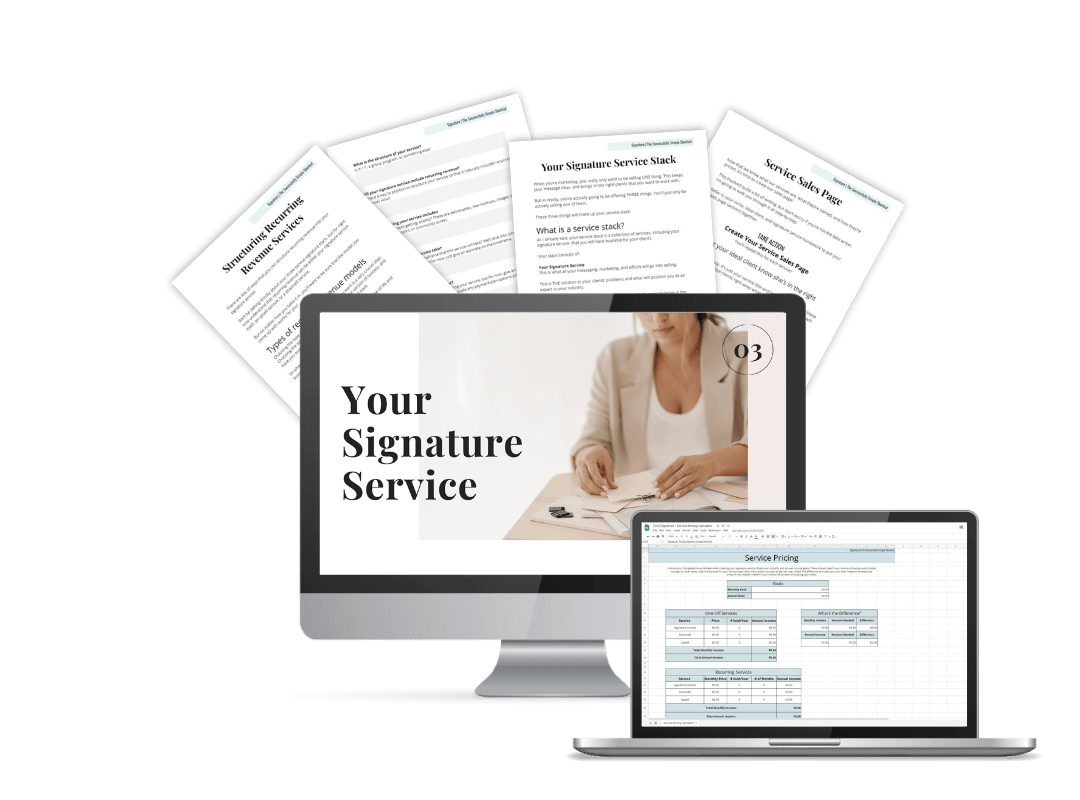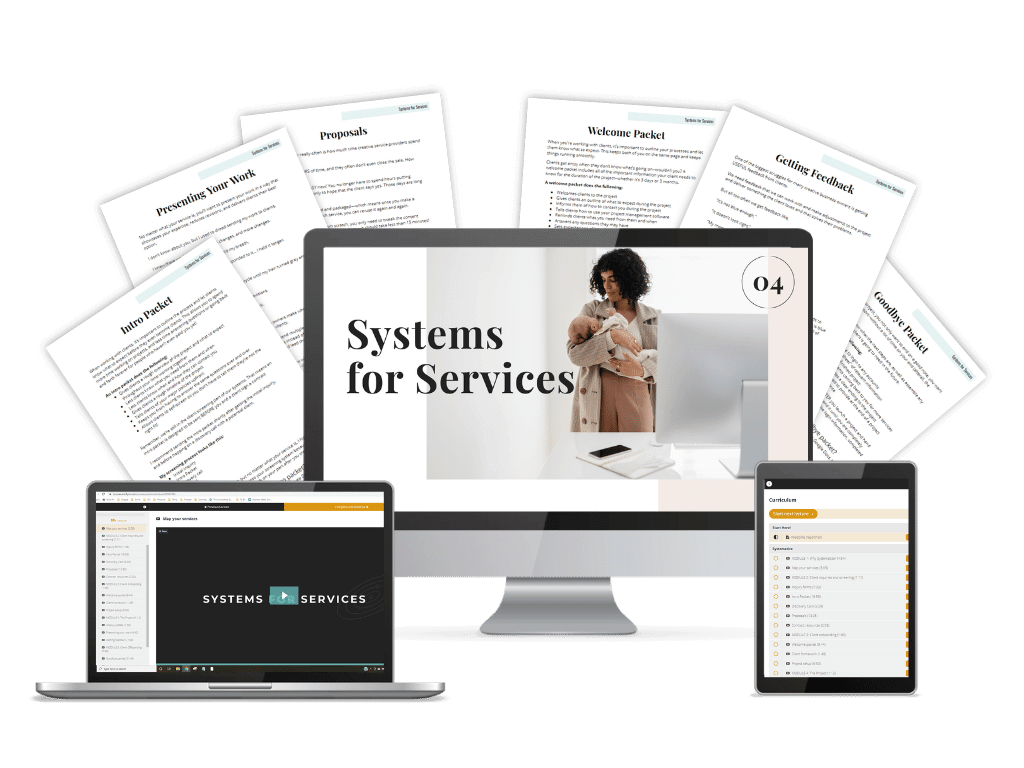 4. Save time with systems
Systems for Services ($497 Value) is your streamlined business in a box. With short, actionable lessons and LOTS of copy+paste templates, you can get your service-based business organized in less than a week!
Systems for Services will help you...
Organize your projects so that they run smoothly and efficiently
Keep your projects running on schedule
Impress the pants off your clients so they become your biggest source of referrals
Save time managing your projects so you can focus on the project itself instead of admin work, and get away from your desk more often
Say What?! ($97 Value) These simple, copy and paste email templates can be tweaked to fit any difficult client situation and take the drama out of the equation. These 125+ email templates are easy to use and will save you hours of stress agonizing over how to compose the proper response.
Say What?! will help you...
Create email templates for repeat emails so you can spend less time in your inbox
Craft the perfect email to any tough client situation
Feel confident communicating with difficult clients
Stop working with terrible clients
Spend less time writing and agonizing over emails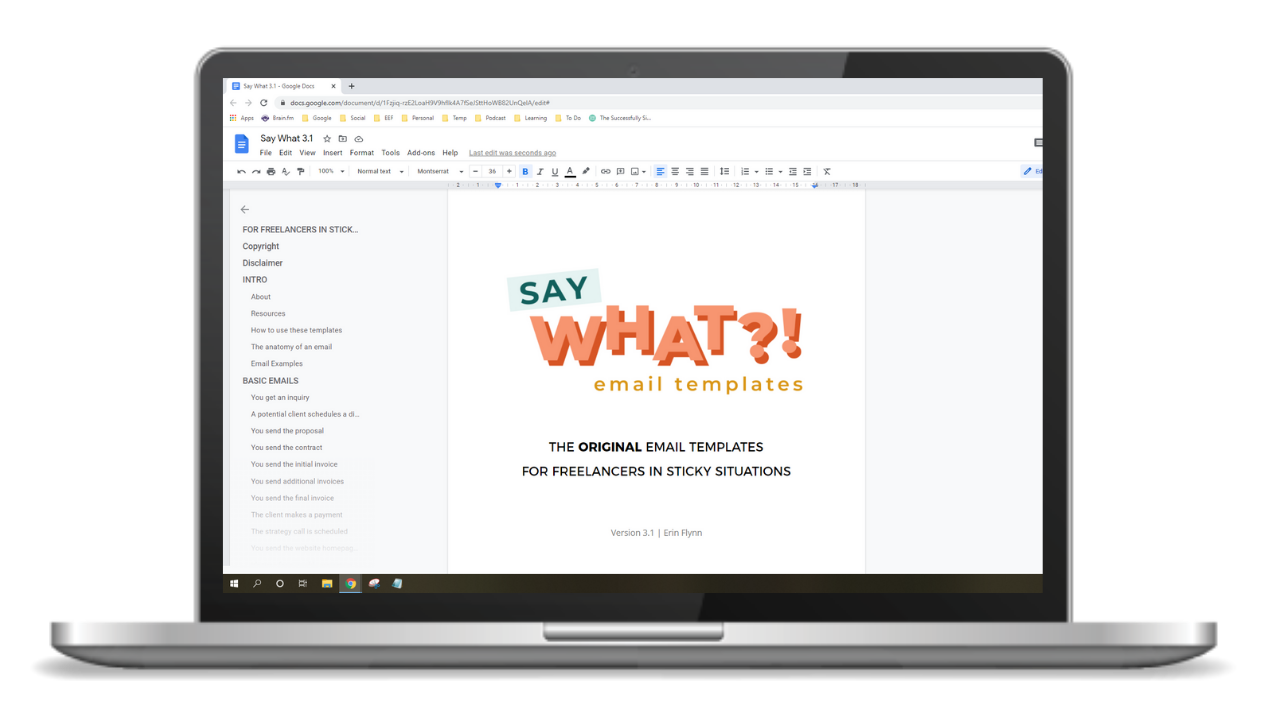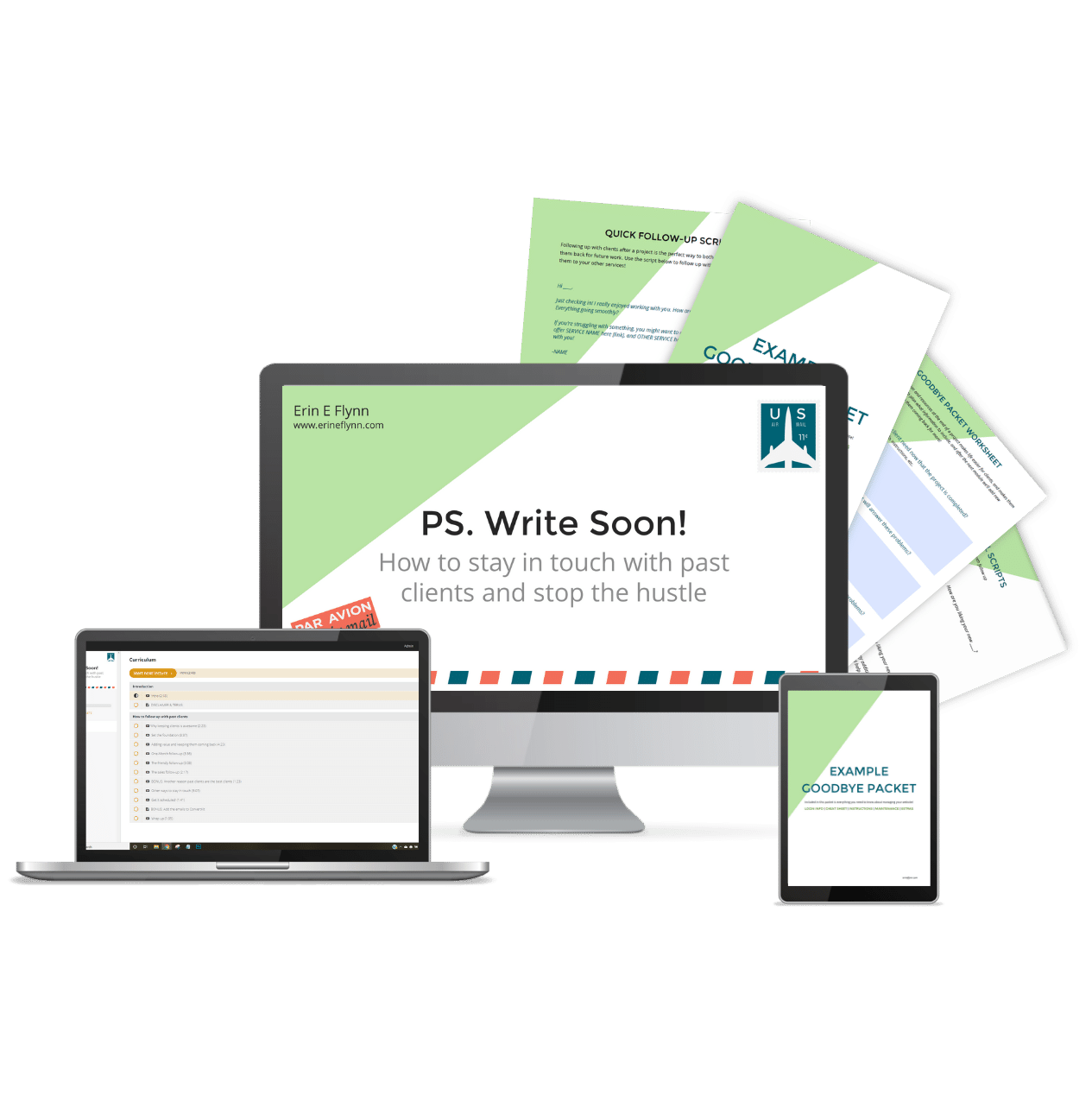 Bonus: Bring past clients back again and again
PS. Write Soon ($97 Value) is a self-lead mini-course that creates a plan to end the hustle, fill up your dry months, and give you better word of mouth. With copy and paste templates, you'll be able to effortlessly connect with your past clients and bring them back for more projects (and more $$$).
PS. Write Soon will help you...
Effortlessly stay in touch with past clients and invite them to work with you again (without being sleazy)
Bring in additional money from each client
Spend less time chasing new clients because your past clients are booking you out!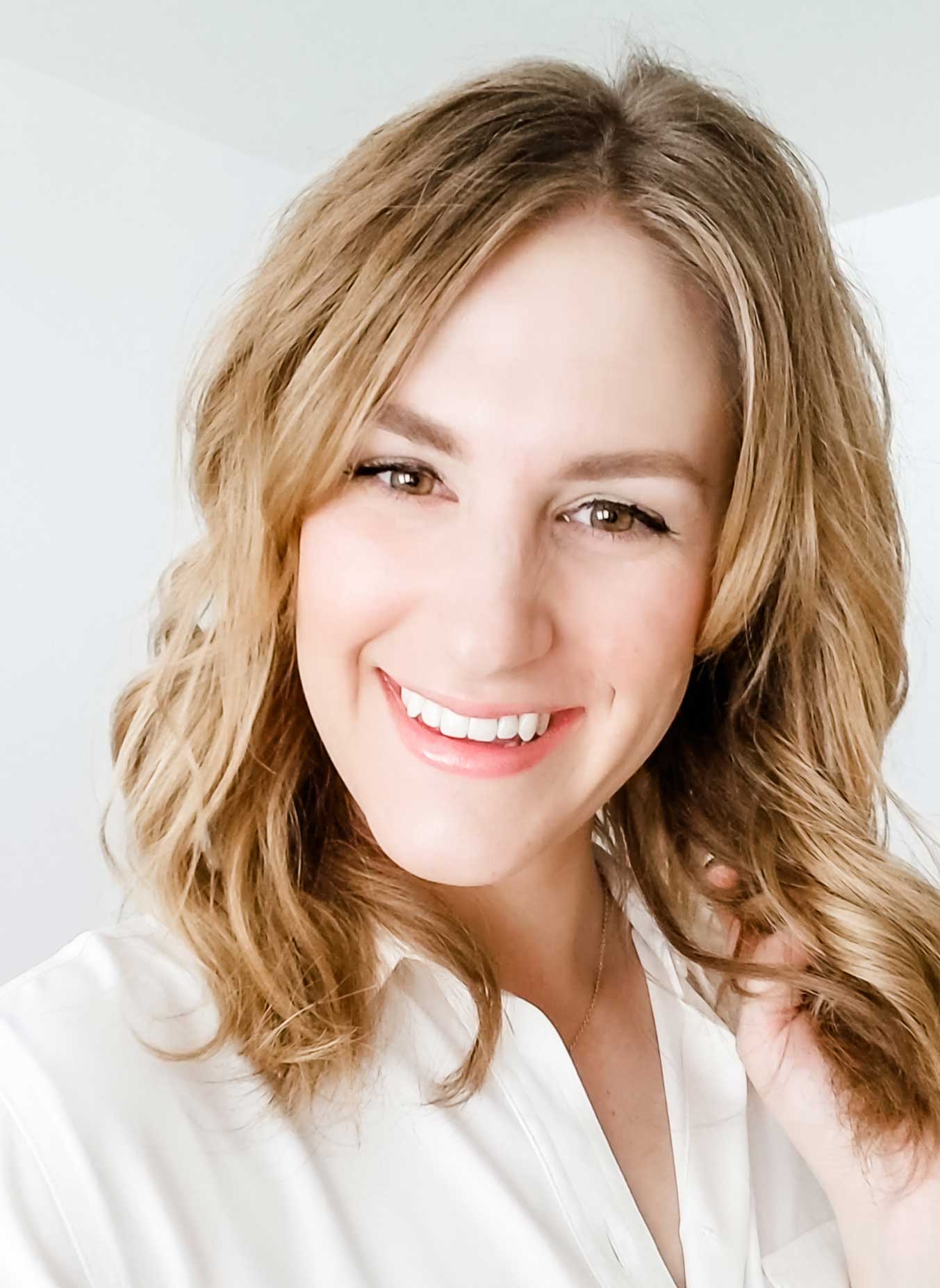 Wait, who the heck are you?
I'm Erin, and I've been where you are.
Once upon a time I was an overwhelmed creative business owner like you. My computer went with me everywhere. I checked emails a million times a day. I was doing ALL THE THINGS.
And it wasn't very profitable.
Until I started doing less and focused on what I really wanted for MY life and business.
Now, I help creatives (like you!) build successful, profitable, and sustainable businesses by getting clear on their personal vision of success and designing a business that gets them there. I believe that your business should work for you, creating more freedom in your life.
I truly believe that doing less is the key to your success.
I want to help you too, and I've created the Shortcut to do just that.
Frequently Asked Questions
Is the Club for me?
The Club is for creative entrepreneurs (like designers, copywriters, VAs, course creators, etc.) who are ready to: Get clarity on what they want out of life. Create a business that supports their unique vision of success. Cut their work hours so that they can enjoy their life. Get access to done for you templates to save time. If that sounds like you, the Club is for you!
When do I get access to the course content?
Immediately after you sign up you'll be able to dive into the content!
How long will the course content take me?
The Club content is designed to be actionable, and each mini-course 30 minutes to 2.5 hours of video content. You decide which course to take and when. No fluff!
What if just want one course?
You can purchase some of the Club content individually. It's cheaper to join the Club though and get year-long access to everything!
What if I want to quit after a year?
You can! While we require a one-year commitment, at the end of that year you can choose to stay or go. We hope you'll stay, but if you want to leave you can download any worksheets or text content that you want to keep access to.
Are there group calls? Is there a community?
Nope. We know you're busy and don't want to have yet another meeting to show up to, or social media platform to waste time on. Your membership includes tools and trainings, and nothing else.
Is there coaching?
This is a self-study program, and does not include coaching.
What if I join and decide it's not for me?
Simply let us know within 7 days and you'll get a refund. No hoops to jump through.
What if I fall behind?
You can't! This membership is completely self-paced.
How often is new content added?
Unlike other memberships, we're going for quality, not quantity. New content valued at a minimum of $97 will be added annually, but there is no set schedule.
I already bought some of the content that's included, can I get a discount?
Sorry, because we're offering this membership for such a low price, we cannot offer discounts. Please know that your previous purchase is appreciated, and that your previous purchase includes LIFETIME access to the product, not annual like this membership.
More questions?
Email us and ask away!
If you're still reading this I know…
You DON'T need:
To follow someone else's idea of success

Another giant course you'll never complete

Hundreds of hours of content you'll never watch

To spend months coming up with systems on your own
You DO need:
To get clear on what success means to you

A clear process to follow to create your success plan

Short, actionable trainings that actually make a difference in your business

Copy and paste systems you can implement into your business immediately
The Out of Office Entrepreneur Club has what you need.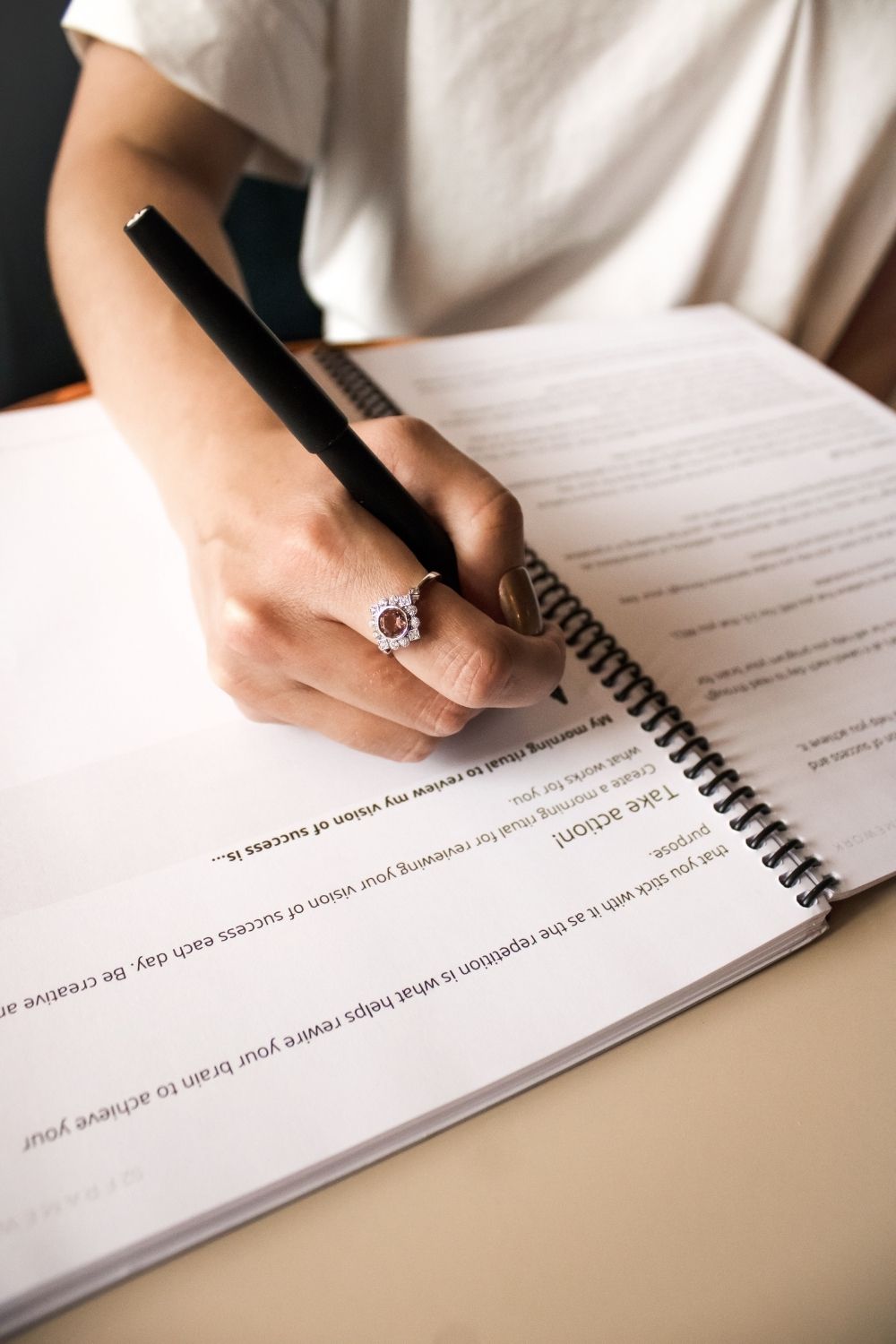 Here's what you'll do in the Club:
Get clarity on what success means to you
Audit your business to find out what's working and what's not
Set goals to get you where you want to be
Track your goals so you know you're headed in the right direction
Simplify your marketing plan to take the stress out of selling your services
Design a profitable signature offering that saves you time and wows your clients
Create time-saving systems so you can work less
Gain clarity and confidence that you are building a business that works for YOU and your life--you're unique, and your challenges and goals are too!
I'll be walking you through how to do all of this with step-by-step lessons, downloadable resources, checklists, and more. You get tons of templates to copy and paste so that you actually get the work done and implemented!
When you join the Club you're getting:
Fluff-free trainings focused on helping you achieve your unique vision of success

Worksheets, templates, or checklists to accompany the lessons and help you get the most out of what you learned

Done-for-you templates so you can implement what you learned immediately

The confidence and framework to redesign your business so that you can work less and live more
This membership is specifically designed with your busy life in mind. You can watch or read the lessons, and materials are delivered via Google Docs/sheets so that you can easily access them whether you're at your desk or in the school pick-up line
Total Value $1182+
Join for just $197/year!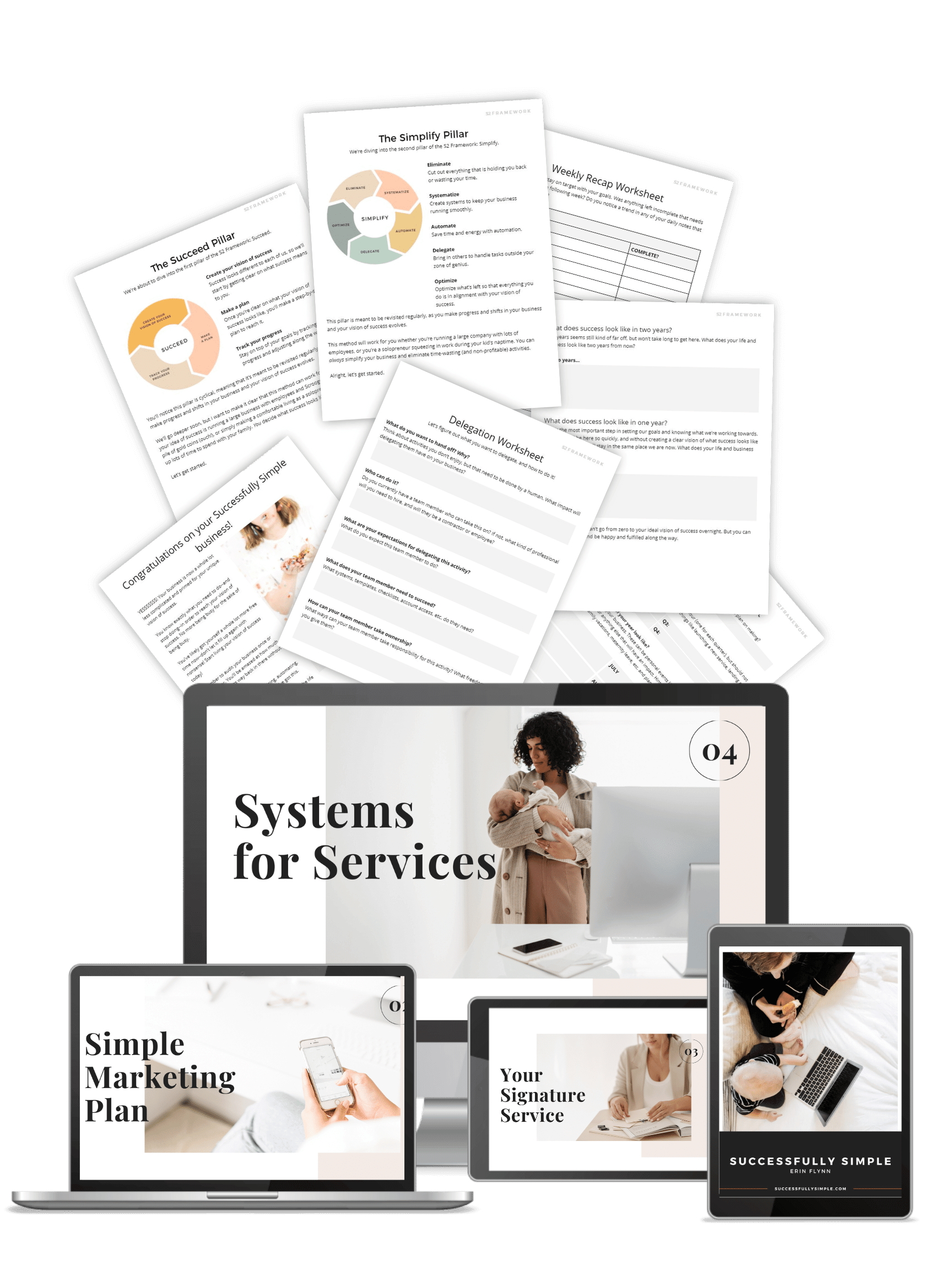 I'm blown away!
I'm blown away by how much value is packed into the Club I keep going back to it and getting more gold out of it every single time!
- Paige Wilhide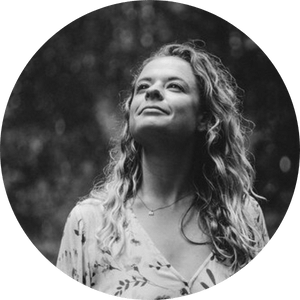 What happens after you clickity-click that JOIN NOW button above?
You'll be taken to a page with your selected payment option.
You'll put in your credit card or Paypal details.
After joining you'll be redirected right away content, and get a welcome email giving you all the deets.
You can dive in and get started, less than 5 minutes from now! Let's do it!